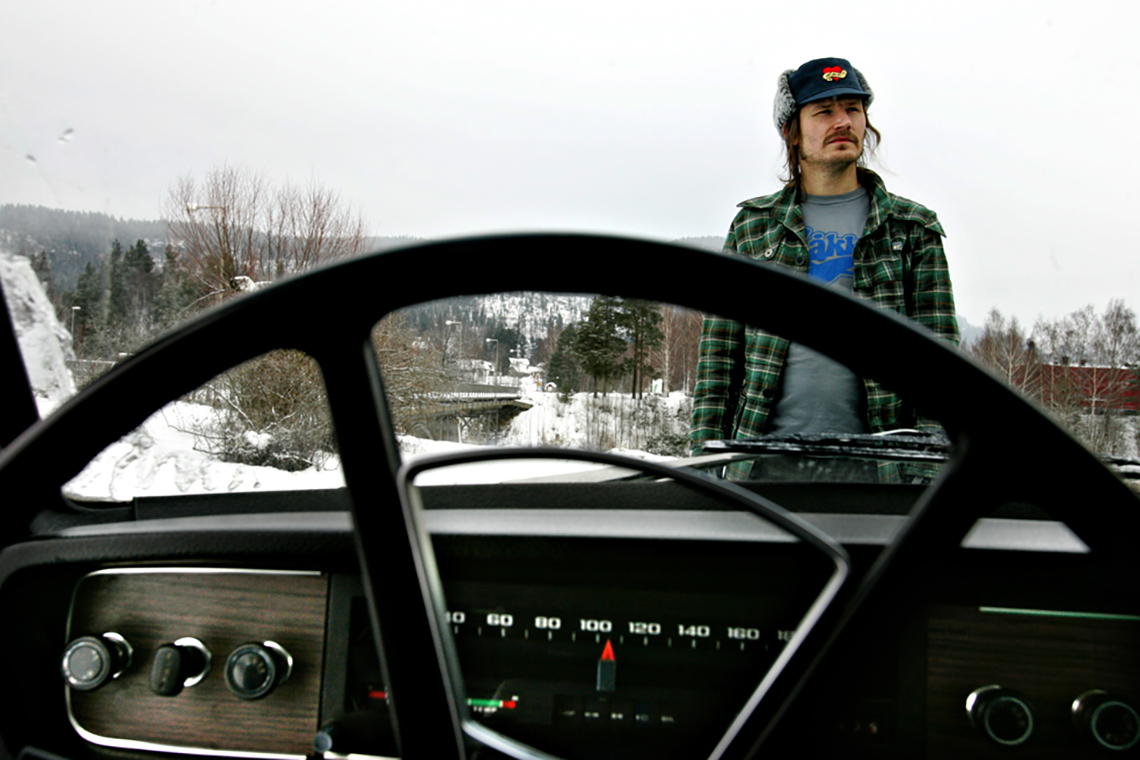 HÅKKI TM is a project that uses business and art to question globalization and to preserve the cultural and local idetity of a small town
in northern Sweden. Ljungaverk is a town that has suffered some negative consequences of an increasingly globalized world and the majority
of the people living there emigrated following the closing of the local facory plant in the late 1990s.
HåkkiTM is an insteresting piece of social design that utilizes a traditional business approach.
But because insisting on preserving a local focus also serves as an original artistic and social reinvention of community identity.
Before the project consisted of three shop outlets in Norway selling t-shirts with motifs that attempted to express the identity of the small town. The motives where designed in cooperation between the artist Håkki aka Tomas Eriksson of ljungaverk and the project initiatiors Bjørn-Kowalski Hansen and Mats Mourier Stenslet. Reversly some of the profits of these outlets where reinvested into Ljugaverk and have so far bought ping pong tavles for the local youth club, uniforms for the local girl football team, free hair cut days and helped finance the local t-shirt printing factory where todays t-shirts a printet on demand.
An intersting feature of the project is its use of identity as an instrument to create change. The initiative consistently keeps identity at hte centre stage, and thus appeards as a discussion of local identity versus clobalism. In this way the social, aswell as the practical and economic issues are elegantly addressed.